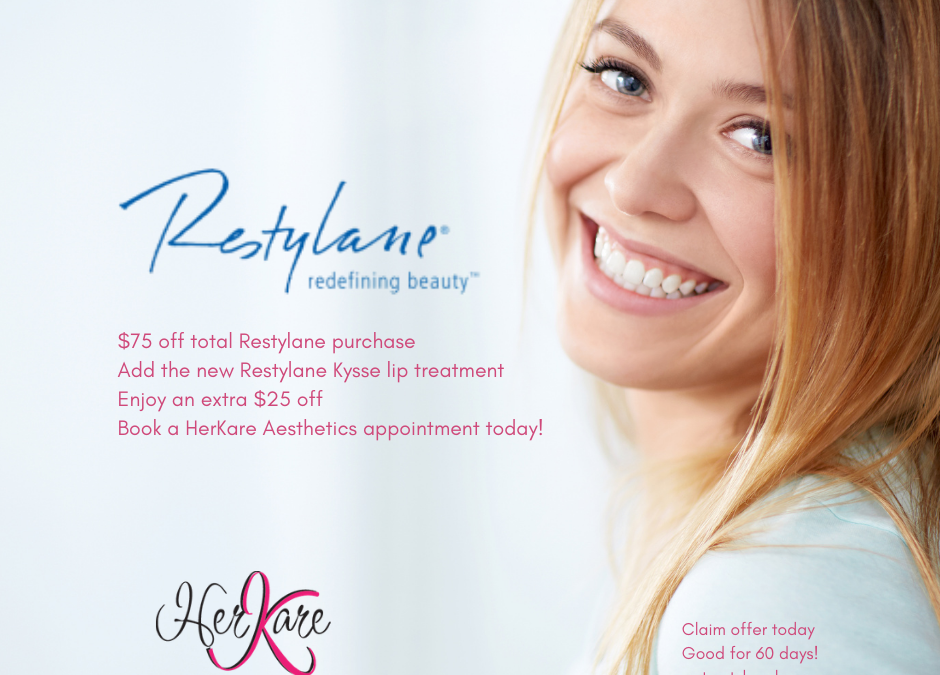 Guess what Ladies? We have a $100 aesthetic injectables offer to share and you need to grab it NOW, while the offer lasts! Check your for a Restylane account and enjoy $75 off of an Restylane treatment. Add the new Restylane KYSSE lip treatment, get another $25 off. Lots of options are just sitting there, waiting for your next move. Why wait?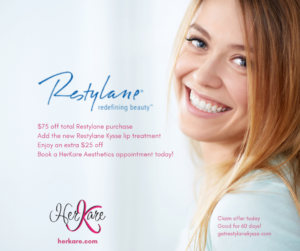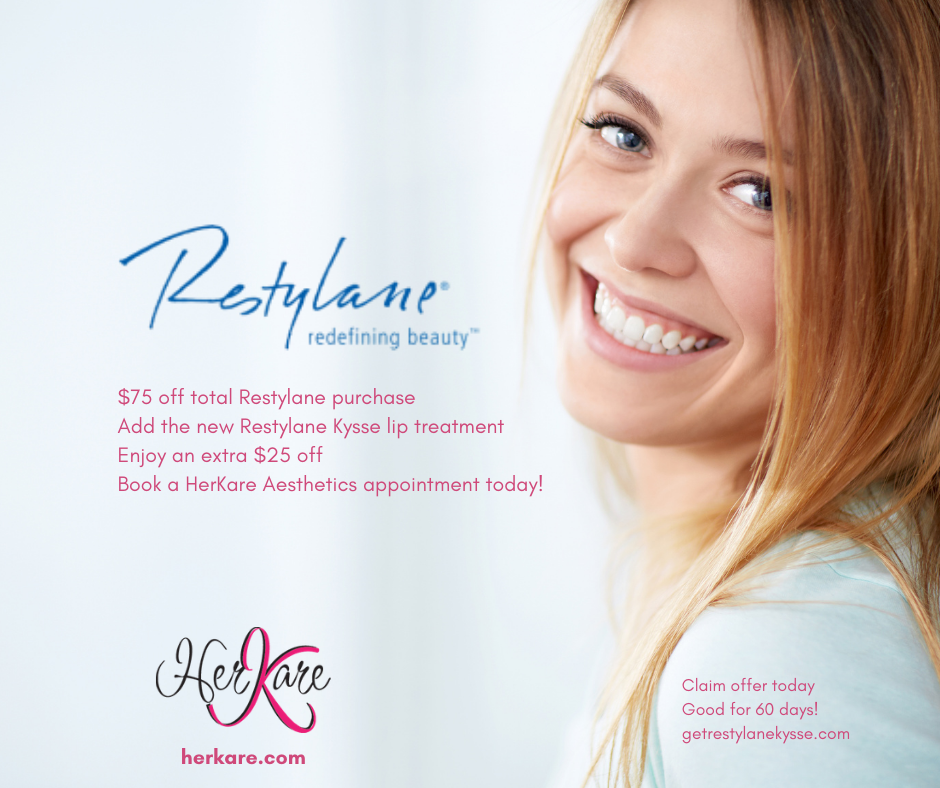 The special certificate/coupon is good for 60 days. Add it to your wallet today OR let one of our aestheticians help you navigate the system. Book an appointment at HerKare today, and let's get you looking and feeling better about yourself!
Interested in the Restylane KYSSE lip treatments? LEARN MORE
Trust HerKare with all of your aesthetic injectables needs. Worry or frown lines? No problem. Thinning lips? No problem. RestylaneUSA offers products that are trusted around the world. RestylaneUSA offers a line of hyaluronic acid fillers that provide natural looking results in under an hour treatment time in the HerKare office nearest you. Call today for more information.