Welcome to HerKare - The Woodlands
How may we care for you today?
At The Woodlands HerKare location, we take women's health seriously. Our whole health approach focuses on you as a person and what we can do to help you feel great at every stage of life. We offer hormone replacement therapy (HRT) in The Woodlands and other treatments as part of an individual health plan built around your goals.
Hormone Replacement Therapy in The Woodlands
Hormone replacement therapy can be used for menopause treatment, but it has many other benefits as well. You can develop a hormone imbalance at any time in your life. If you're wondering why you have symptoms such as fatigue, depression, insomnia or a low sex drive, it could be a hormone imbalance. We'll discuss your symptoms and run some tests to diagnose what's going on and possibly recommend estrogen replacement therapy or another appropriate hormone therapy based on your needs. We don't stop there. We'll keep monitoring you to make sure you are getting the right dosage of bioidentical hormones and making adjustments as needed. We encourage you to talk to us about how you're feeling because this can be as important as the tests we run to understand what you need.
We Listen
We put you in charge of your wellness. This means that we listen to what you tell us and what you want. We then work with you to create a personalized health plan to help you reach your wellness goals. We know how important your time is, and we pride ourselves on making your visits to us as easy and quick as possible. But we don't ever want you to feel rushed through an appointment, and we'll take our time to answer any questions and discuss any concerns you have. Nothing matters more to us than women's wellness. Schedule a women's health assessment at The Woodlands HerKare by calling us or making an appointment online. We can't wait to meet you.
Your Medical Providers at HerKare - The Woodlands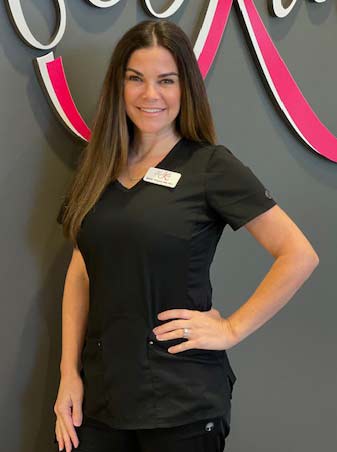 Gisele M. Thissen, MSN, FNPC
Gisele is a board certified Family Nurse Practitioner. She earned her Bachelors of Science; Cum Laude from California State University, Fresno. She enjoyed seven years of bedside nursing in obstetrics and nursery. She then obtained a Masters in Nursing, Magna Cum Laude from California State University, Fresno. Gisele started her career as a Nurse Practitioner working in a rural health clinic providing medical care across the lifespan to the underserved. She has spent the last 8 years in private practice working in obstetrics and gynecology. Gisele holds National certification from American Academy of Nurse Practitioners. She is a member of American Congress of Obstetrics and Gynecology (ACOG), North American Menopause Society(NAMS), International Society for the Study of Women's Sexual Health (ISSWSH), American Society for Colposcopy and Cervical Pathology (ASCCP), Sigma Theta Tau Nursing Society, Phi Kappa Phi Honor Society and Golden Key Honor Society. Gisele is passionate about helping women with dyspareunia, hormonal imbalance, and health maintenance. She is fluent in Spanish.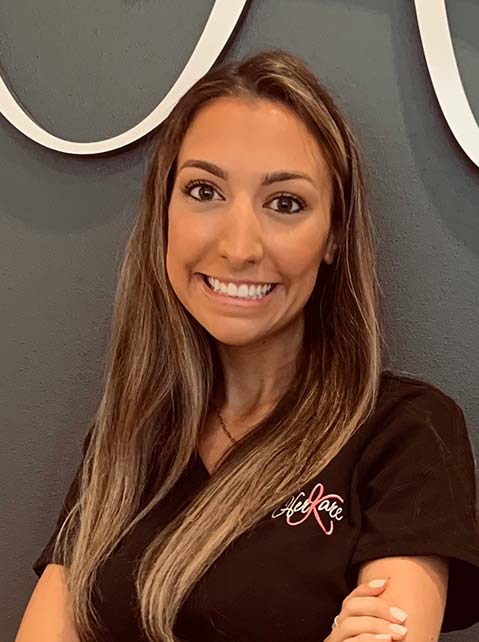 Drilona Ibraimi BSN, RN, Nurse Injector
Drilona completed her Bachelor of Science in Nursing in 2018 from Lewis University in Romeoville, IL. She began her career as a registered nurse in the Naperville School District caring for medically fragile students among all age groups. Drilona went on to work in the Pediatric Intensive Care Unit at Advocate Children's Hospital. In 2021, she moved to The Woodlands, TX and decided it was time to follow her passion in women's health and aesthetic nursing. She has since obtained her certification, and is excited to be treating patients in the fields of aesthetic injectables and laser procedures. Drilona is devoted to staying at the forefront of aesthetic innovation, and frequently attends continuing education courses to stay up to date on the latest practices and procedures to maximize patient outcomes.
Raymond Westbrook, D.O.
Dr. Westbrook attended undergraduate school at Texas Tech University, and graduated from the University of North Texas Health Science Center in Fort Worth in 1999 as a Doctor of Osteopathy. He completed his residence in the Internal Medicine division of Methodist Hospital in Dallas, Texas, where he served as Chief Resident during his final year. Following completion of his residency, Dr. Westbrook established a successful Internal Medicine practice in Arlington, Texas. During the course of treating his patients, Dr. Westbrook developed a professional interest in focusing on the treatment of hormonal deficiencies. This interest led him to join the team at HerKare where he currently serves as the National Medical Director.