Welcome to HerKare - Southlake
How may we care for you today?
Like all of our locations, our HerKare office in Southlake is wholly focused on women's health. We offer hormone replacement therapy (HRT) and other services with a whole health approach, and our goal is to help you feel your best.
Southlake Hormone Replacement Therapy
Many women suffer from nonspecific symptoms like fatigue or moodiness without realizing that this could be caused by a number of physical conditions. We'll perform a women's health assessment and talk with you about your symptoms so we can develop your personalized treatment plan. Estrogen replacement therapy or other forms of hormone replacement therapy may help relieve many of the symptoms you are experiencing. We offer HRT not just for menopause treatment but for hormone imbalances that can occur at any adult stage of your life. Once we begin bioidentical hormone therapy, we pay attention to your results and work with you every step of the way. We'll continue monitoring your health and hormone levels and make adjustments as needed.
Focus on Your Health
We encourage you to share any of your concerns with us. Above all, we're here to listen to you. You know your body and understand how you are feeling better than anyone and talking to you about what's bothering you is as important as the tests we run. We know how valuable your time is, and we aim for efficiency when you come to our offices. However, we'll never rush you through an appointment if there are concerns you want to discuss. Nothing is more important to us than women's wellness. Whether you haven't been feeling good for a while or you just want to get a health assessment and find out how you can maintain your present level of health, we are here for you. Contact our team at HerKare in Southlake by making an online appointment or giving us a call today. We can't wait to hear from you.
Your Medical Providers at HerKare - Southlake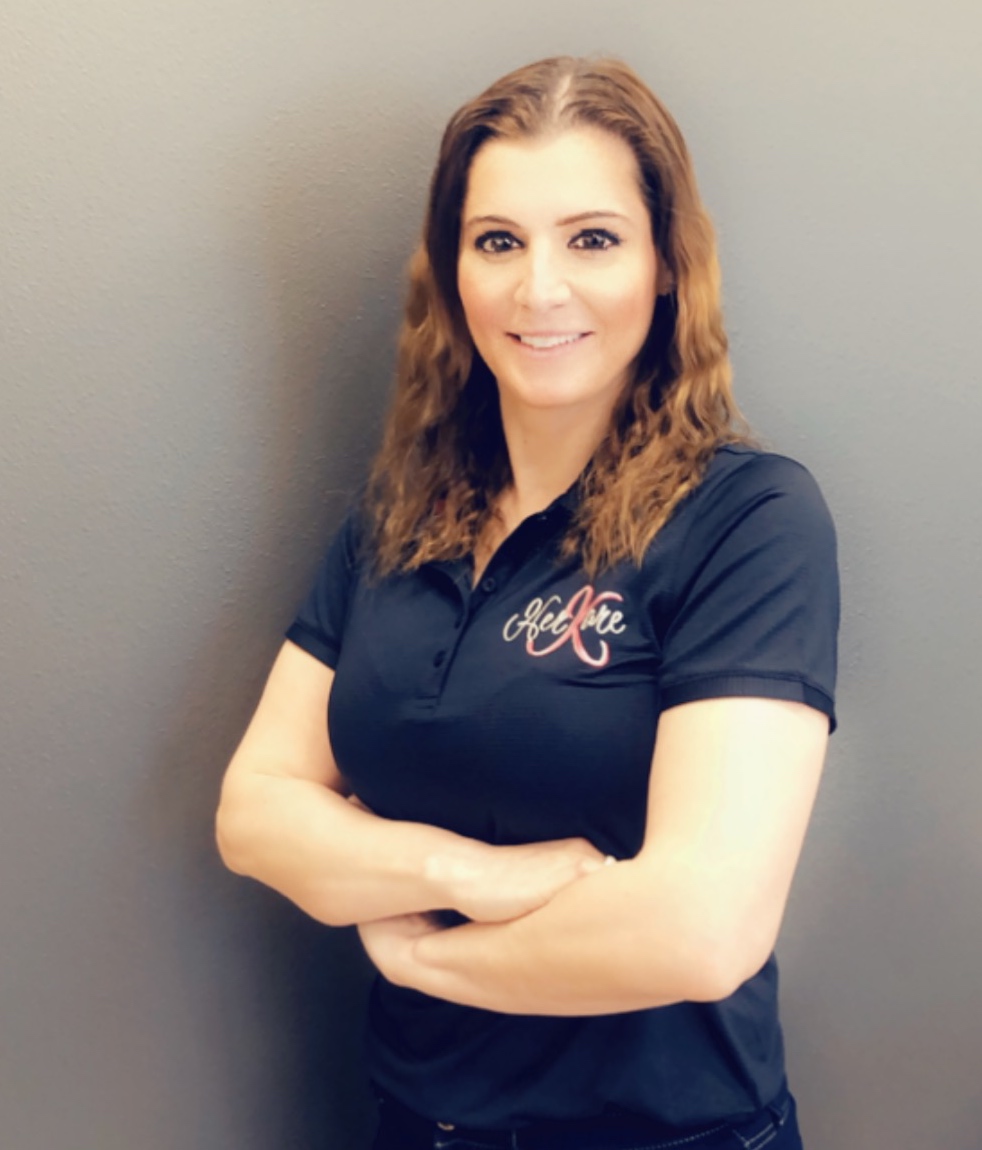 Dania Khoncarly, PA-C, MPAS, BSN, RN
Dania Khoncarly completed her Bachelor of Science in Nursing at The University of Texas at Arlington. She then provided several years of professional and practical medical care as a Registered Nurse before attending The University of North Texas Health Science Center in Fort Worth, Texas where she obtained a Master of Physician Assistant Studies degree. As part of her advance studies, Dania did extensive research on the treatment of Cystic Fibrosis, a genetic disease. She was awarded the Cambridge Who's Who Among Executive and Professional Women, representing Arlington, Texas. Dania Khoncarly brings a vast wealth of both educational and clinical experience to HerKare. With her experience and knowledge, she desires to help enhance the quality of patient care for women's health.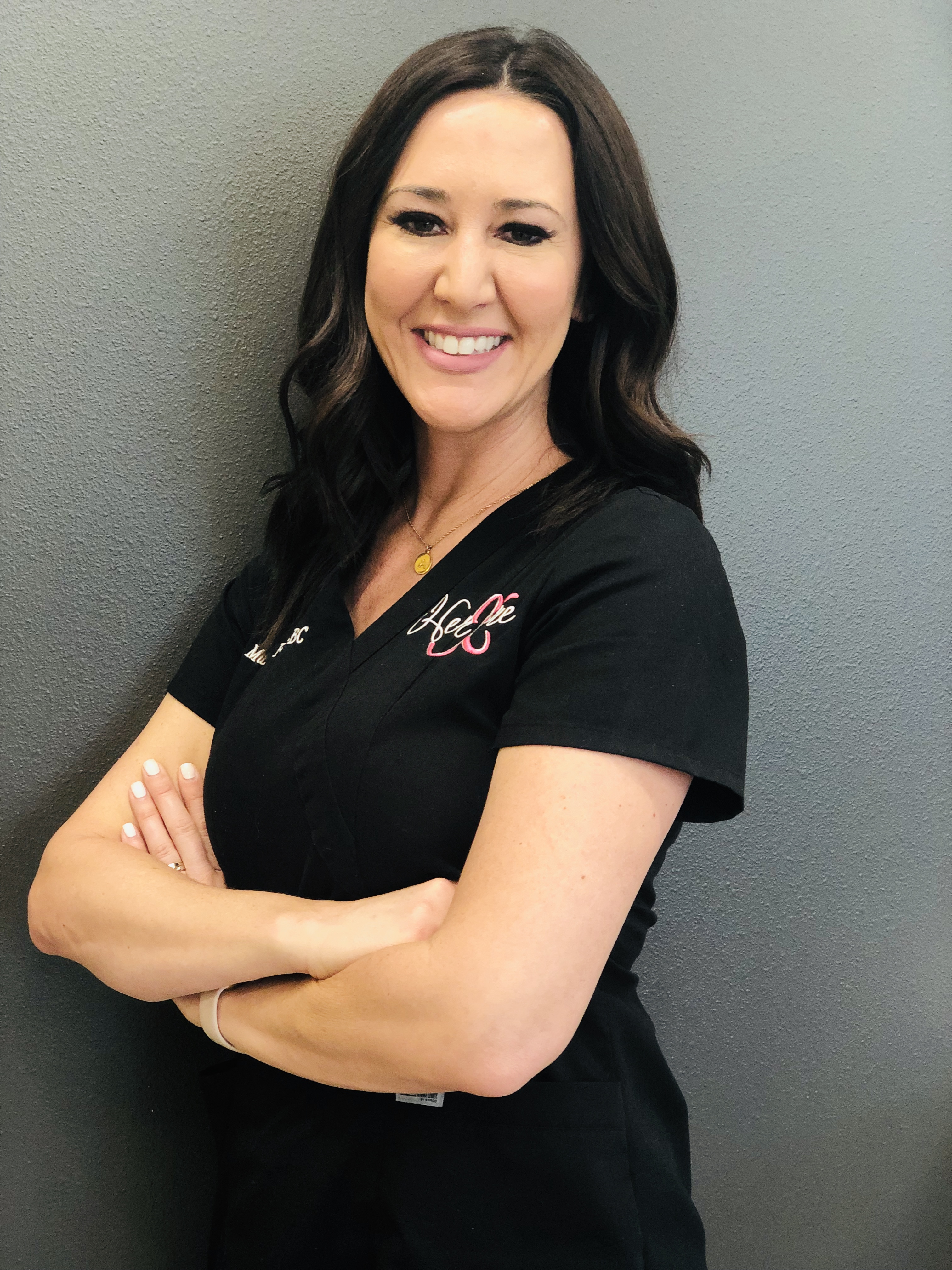 Beth Murphy, MSN, FNP-C
Beth Murphy completed her Bachelor of Science degree in Nursing from Stephen F. Austin State University in 2004. She began her career as a nurse in private practice in the field of women's health. In 2009 Beth became certified and began treating women's health patients in the fields of aesthetic injectables and laser procedures. In 2018 Beth completed her Masters' Degree in Nursing and earned her Family Nurse Practitioner certification. Beth is committed to staying current with the latest products and procedures in the aesthetics industry, as well as treating her patients' overall wellness.

Megan Maxwell
Megan Maxwell completed her Bachelor of Science in Nursing at Texas Christian University, and subsequently obtained her license as a Registered Nurse. Megan joined Baylor University Medical Center in 2014 and focused her skills and training in the field of women's services. While at Baylor, she received the Raising Star Award for her work in serving her patients and supporting Baylor's mission and served as Chair of Unit Based Council. In 2020, Megan received her Master of Science in Nursing from the University of Texas at Tyler, and earned her Family Nurse Practitioner certification. Megan is a member of the American Association of Nurse Practitioners. With her vast experience in women's services, Megan is passionate about the quality of patient care and helping women throughout their lifespan.
Raymond Westbrook, D.O.
Dr. Westbrook attended undergraduate school at Texas Tech University, and graduated from the University of North Texas Health Science Center in Fort Worth in 1999 as a Doctor of Osteopathy. He completed his residence in the Internal Medicine division of Methodist Hospital in Dallas, Texas, where he served as Chief Resident during his final year. Following completion of his residency, Dr. Westbrook established a successful Internal Medicine practice in Arlington, Texas. During the course of treating his patients, Dr. Westbrook developed a professional interest in focusing on the treatment of hormonal deficiencies. This interest led him to join the team at HerKare where he currently serves as the National Medical Director.