Welcome to HerKare - Fort Worth
How may we care for you today?
If you live in Fort Worth and you haven't been feeling your best, we want to help. Even if you feel great, our team can also do a women's health assessment that gives us a baseline for your treatment if issues should arise in the future. We focus exclusively on women's health, and we take the time to get to know you and listen to your concerns.
Hormone Replacement Therapy in Fort Worth
We pride ourselves on providing women with hormone replacement therapy (HRT) for menopause treatment and other conditions. Many nonspecific symptoms that affect your quality of life, including a low sex drive, fatigue and moodiness, can be caused by a hormone imbalance at any stage of life. With estrogen replacement therapy or other types of hormone therapy, we can help you start to feel better again. Some women may suffer from symptoms associated with hormone deficiencies for years before medical professionals are able to get to the bottom of their condition. We make testing your hormone levels a priority. Treatment with bioidentical hormones may relieve some of your symptoms relatively quickly. We'll keep working with you until your symptoms improve and continue working to maintain your good health.
Your Health and Wellness
We are dedicated to your whole health, and we believe that women's wellness means listening to you. We respect your busy schedule while taking as much time with you as you need to feel satisfied that we've answered any of your questions and discussed any of your concerns. Nothing is more important to us than your health and well-being, and we are here for you whatever issues you are having. We help women through every phase of life, and we're excited about getting started today and finding out what we can do for you. For more information on our services, including hormone replacement therapy in Fort Worth, contact our team at HerKare by calling or making an appointment online.
Your Medical Providers at HerKare - Fort Worth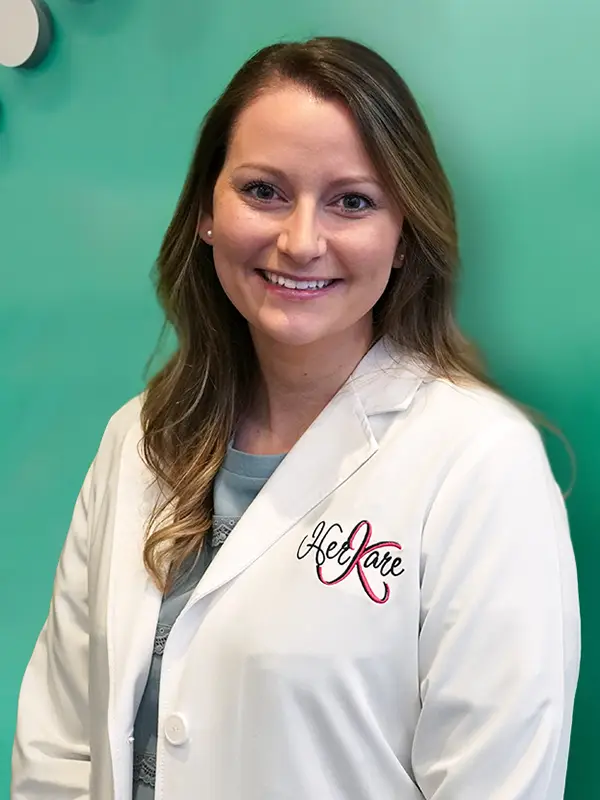 Michelle Folds
Raymond Westbrook, D.O.
Dr. Westbrook attended undergraduate school at Texas Tech University, and graduated from the University of North Texas Health Science Center in Fort Worth in 1999 as a Doctor of Osteopathy. He completed his residence in the Internal Medicine division of Methodist Hospital in Dallas, Texas, where he served as Chief Resident during his final year. Following completion of his residency, Dr. Westbrook established a successful Internal Medicine practice in Arlington, Texas. During the course of treating his patients, Dr. Westbrook developed a professional interest in focusing on the treatment of hormonal deficiencies. This interest led him to join the team at HerKare where he currently serves as the National Medical Director.