Weight Loss Solutions for Women
Losing weight is important for your health, but it can be so hard to do for many women. Our team at HerKare is here to help you lose weight the healthy way and start improving your health. We work with you to find weight loss solutions tailored to you and your lifestyle.
Make an appointment with our team today for weight loss treatments tailored to you.
Each stage of life for women presents unique weight management challenges. In earlier years, hormone fluctuations during your period can make it difficult to maintain a healthy weight. As you get older, normal aging and decreasing hormones during menopause can also make it hard to lose weight and keep it off.
For many women, this can make it feel almost impossible to maintain a healthy weight at any age. However, there are solutions available. We offer medically supervised weight loss treatments for women that address underlying causes of weight gain so you can lose that extra weight and keep it off.
Overweight and obese women are significantly more likely to suffer from health problems like:
Heart disease
Stroke
High blood pressure
High cholesterol
Depression and anxiety
If you're overweight or obese, now is the time to start losing weight to live a healthier, happier lifestyle.
Weight Loss Treatment from HerKare
Our women's healthcare providers are here to help you live a healthier life and find weight loss solutions that work well for you. Treatment options include:
Weight loss diet and nutrition planning
Weight loss medications
Lipotropic and B-12 injections
Hormone replacement therapy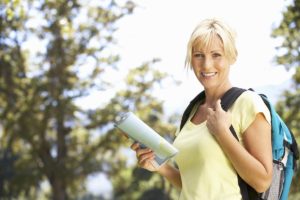 Diet and Nutrition Planning for Weight Loss
Eating a healthy, balanced diet helps you get the nutrients and calories you need while also maintaining a healthy weight. Our providers can help you with a personalized weight loss plan for your diet. We can assess what types of foods, medications, or health conditions might be causing you to gain weight and help determine what lifestyle changes can help you lose weight. Weight loss programs for women focus on portion control and eating the right kinds of foods, not skipping meals or following unhealthy fad diets. We focus on providing you with custom solutions that you can use in the long-term for weight management.
Weight Loss Medication
Sometimes, lifestyle changes aren't enough to help you lose weight and maintain a healthy weight for your body. Just like many women need medications to treat things like high blood pressure or diabetes, you might need weight loss medications. Our weight loss programs at HerKare encourage healthy eating and exercise and may also include weight loss medications to help you achieve a healthy weight.
Lipotropic & B-12 Injections to Burn Fat
Lipotropic injections provide a powerful mix of vitamin B-12, amino acids, and enzymes that help you lose weight. These weight loss injections can boost energy, increase metabolism, burn fat, reduce fluid retention, and help your liver detox your body. With regular lipotropic injections, your body can more effectively shed fat during your weight loss journey.
Hormone Replacement Therapy to Balance Hormones
Hormone imbalances can make you gain weight and increase your risk for becoming overweight or obese. Menopause is a time where women suffer from low estrogen levels that can cause weight gain. For menopausal weight loss, you may need hormone replacement therapy to bring your hormones back into balance so your body can store fat and use insulin better for healthier weight management. If you're suffering from menopause symptoms and having difficulty managing your weight, our team may recommend hormone therapy to relieve your symptoms.
Hormone Changes Can Cause Weight Gain
One big reason why many women have trouble losing weight is because of hormones. Hormone imbalances, especially around the time of menopause, can seriously affect your body. Low estrogen during menopause can make you gain more fat in your midsection and can also increase insulin resistance, which can cause chronically high blood sugar levels, also known as hyperglycemia. The higher your blood sugar is on average, the more fat your body stores, making the pounds pack on quickly. This can also make weight loss really difficult for many women.
Since estrogen is so important for metabolism, body composition, and blood sugar, menopause is a common time when women not only notice weight gain but also really struggle to lose excess weight.
Personalized Weight Management Solutions from HerKare
Weight loss is important for your health, energy, and self-esteem. Our team is here to help you find effective, healthy weight loss solutions for you so you can lose those extra pounds and keep them off. Our women's health care providers tailor treatments to you. Start your weight loss journey now. Schedule an appointment at one of our convenient locations today.