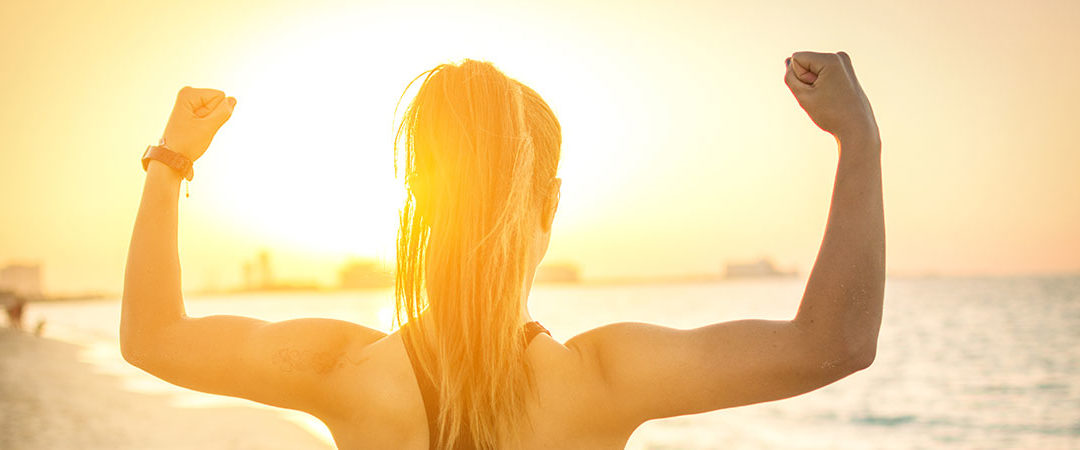 It's officially 2023 and many of us are pursuing the goals we made for the new year. You might have several goals for this year, including becoming healthier, getting active, or losing weight. What you might not know is that hormone replacement therapy can help you achieve many of these goals. In this blog, you'll learn exactly how HRT can help you with your New Year's resolutions.
For quality care for menopause and other health concerns, contact us now to make an appointment.
How Hormone Replacement Therapy Helps You Achieve Your New Year's Goals
Now is the perfect time to start pursuing healthy lifestyle changes and making health goals. However, what you might not know is that menopause can hinder many of your New Year's resolutions. Low estrogen levels during menopause can make achieving your goals difficult in many ways, especially if you're suffering from hot flashes, mood changes, and other symptoms.
The good news is that hormone replacement therapy can alleviate many of these effects and make it easier for you to follow your New Year's resolutions. If you want to change your lifestyle to become healthier overall, feel like a better version of yourself, improve your physical fitness, or lose weight, HRT can make all these things easier during menopause. Hormone replacement therapy is one of the approved treatments for menopause symptoms and can have many other beneficial effects for your health and life, including helping you attain your 2023 goals.
Hormone Replacement Therapy Can Improve Your Overall Health
Like any other medication, hormone replacement therapy comes with risks and benefits. For menopausal women who are good candidates for HRT, there are several ways that hormone therapy can improve your health. If you're looking to live a healthier life in 2023, it may be time to talk to our providers about HRT.
Hormone replacement therapy supplements your natural hormone levels, which start to decline during menopause. Low estrogen and progesterone levels are linked to a number of serious health concerns. For instance, menopausal hormone changes can increase the risk for osteoporosis, heart disease, obesity, and even urinary tract infections. However, since hormone replacement therapy boosts your hormone levels, it can also help reduce many of these health risks during menopause. In this regard, it can help you lead a healthier life, which is a great goal to have for this year.
HRT Can Help You Feel Your Best
Maybe your New Year's resolution is to become an overall better version of yourself and live a more vibrant life. This is another one of those goals that is an amazing pursuit and may also be assisted by hormone replacement therapy.
In menopause, you can experience a lot of different symptoms that can really affect your life. Some people even describe feeling like a shell of their former selves because of menopause changes to their body and mood. Common symptoms of menopause include:
Hot flashes
Night sweats
Insomnia
Mood changes
Depression
Anxiety
Brain fog
Vaginal dryness
Low sex drive
As you can see, many of these symptoms can be life-altering and make it difficult to enjoy life. However, hormone replacement therapy can alleviate or even stop many of these symptoms. Part of living your best life is feeling your best, so HRT can be incredibly impactful in everyday life. With HRT, you can get a huge mood and energy boost and start living with a better quality of life.
Hormone Replacement Therapy Might Help with Exercise and Fitness
What about if you want to exercise more and get into better shape? This can be really difficult during menopause, but, once again, HRT can come to the rescue for this Near Year's goal. A lot of your symptoms can make it difficult to want to go to the gym, which hormone replacement therapy can help with. However, it goes deeper than that.
Low estrogen during menopause can cause physical changes to our bodies that may make it more difficult to work out and stay injury-free. However, research shows that estrogen can improve performance and injury risk during physical activity. A study from 2019 looked at the effects of estrogen on exercise, specifically musculoskeletal performance and injury risk. The reason for this is that estrogen affects many different tissues in the body, including bones, muscles, ligaments, and tendons. The researchers found that estrogen can increase muscle mass and strength. It also can increase collagen in connective tissues to reduce stiffness, which is also linked to fewer injuries. Therefore, hormone replacement therapy can make it easier to see gains and may just prevent some injuries when working out.
Hormone Replacement Therapy May Aid Weight Loss
Another really common goal you might have for the new year is losing some weight. This is important, as more and more Americans are overweight and obese, which can cause a lot of health problems, self-esteem issues, and even death. Losing some extra pounds is a good goal to have, but it's hard when weight gain is a common menopause symptom. Hormone changes during menopause are connected to weight gain and fat distribution. Many women may notice they gain more weight and have more belly fat than before menopause.
However, hormone replacement therapy may help you control your weight. HRT can help counteract the effects of low estrogen on your body composition. Research from 2018 looked at the effects of hormone replacement therapy on menopausal body comp and found some interesting results. First, those using HRT had less visceral (belly) fat, which is linked to issues like insulin resistance, metabolic syndrome, and heart problems. The hormone replacement therapy group also had slightly lower BMI and total fat mass. The study mentioned that these improvements may be direct, or they may be indirect through increases in metabolism or even improved mood. Whatever the case, the evidence indicates that HRT may help you achieve your weight loss goals this year.
Why Low Estrogen Can Hinder Your New Year's Resolutions
What exactly about menopause makes it so difficult to achieve New Year's goals like the ones above without hormone replacement therapy? Low estrogen can cause symptoms and physical changes that make it really hard to pursue your health goals. HRT can help prevent some of these symptoms and changes so that you can accomplish the results you want.
Menopause symptoms can affect your whole life. You might feel tired, depressed, anxious, and like your life has completely turned upside down. Obviously, this can be a serious obstacle to even daily habits you had before menopause, like taking a walk after work. Pair this with physical changes like weight gain, fat distribution, and health problems and it makes it even more difficult. Therefore, it's not hard to see why you might be looking for help with your New Year's goals during menopause.
Who is a Good Candidate for Hormone Replacement Therapy?
Hormone replacement therapy is a great option for many women to improve their health and lives during menopause. It's one of the only approved options for treating menopause symptoms. Of course, like with any medication, it's not right for everyone. To know if you're a good candidate for HRT, schedule an appointment with our women's hormone care providers to talk about your individual circumstances like health status, risks, and symptoms.
Generally speaking, you might be a good candidate for hormone replacement therapy if:
You suffer from menopause symptoms
You're in good overall health
You're under age 60 or within 10 years of menopause
You don't have a history of breast cancer, heart disease, stroke, liver disease, endometrial cancer, or unexplained vaginal bleeding
Quality Women's Hormone Care from HerKare
Get quality healthcare for women from HerKare. We are a team of professionals run by women for women to help you feel your best at all times. Our providers are here to help you improve your health and well-being, whether you're suffering from menopause symptoms, sleep apnea, or high blood pressure. Schedule your appointment today to learn how we can help you be a healthier, happier version of yourself.