Jan Marini Skin Care

Jan Marini Skin Research® is a San Jose, CA-based company founded in 1994. JMSR is a leader in the skin care industry, continually innovating and expanding the professional skin care market. JMSR is focused on providing innovative technologies that deliver proven measurable results.  JMSR is the winner of more NewBeauty Awards than any other company in the industry, backed by multiple peer-reviewed studies published in medical journals. By holding their products to a high standard, they have created products that not only transform your skin, but that you'll will want to use, thereby increasing compliance and maximizing results.
Effective product solutions can truly impact lives – from changing the skin of a long-time acne or rosacea sufferer to enhancing confidence and satisfaction with skin by reducing the appearance of wrinkles or discoloration.
---
HerKare is now offering Jan Marini medical-grade chemical peels in our Southlake, Frisco and The Woodlands locations.
---
To purchase the complete line of Jan Marini skin care products.
SHOP NOW
Masks and at-home peel treatments are great stand-alone solutions or a nice complement to any skin care routine to amplify your results.
Rejuvenating face masks create a barrier over the skin to help drive in key ingredients for maximum effect. Used just a couple of times per week, masks may improve the appearance and quality of the skin, making them an excellent complement to any daily skin care routine.
Products available in HerKare centers:
Transformation Face Serum
Transformation Face Serum's advanced, patented formula helps reduce the visible signs of aging while providing superb hydration to the skin in a light-weight serum. From the first application of this peptide face serum, skin often appears smoother with a silky softness.  Suitable for Normal and Oily skin types.
---
Clarify Peel
Clean Zyme® Cleanser is a supplemental home care exfoliation product that have the ability to remove dead skin cells without harming sensitive or irritated tissues. Use this exfoliating face cleanser anytime for an immediate polished look. Great when used as part of a comprehensive skin care regimen.  Suitable for dry, oily and normal/combo skin types.
---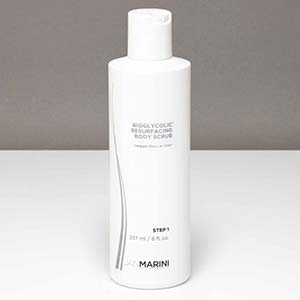 Bioglycolic® Resurfacing Body Scrub
Bioglycolic® Resurfacing Body Scrub combines highly concentrated glycolic acid with exfoliating particles and key botanical extracts for noticeably smoother glowing skin that is silky smooth to the touch. Reduce rough calloused skin or concentrate on trouble areas, such as backs of arms and legs. Typically early results with progressive improvement over time. Suitable for all skin types, including dry, oily and normal/combo.
---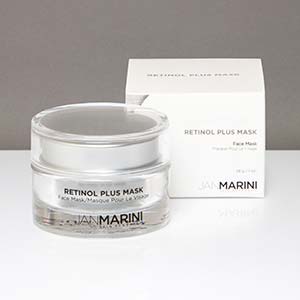 Retinol Plus
Jan Marini Retinol Plus Face Mask may help reduce the appearance of hyperpigmentation, fine lines and wrinkles, and sun damage. Used 1-2 times weekly, Retinol Plus Mask with multiple advanced technologies including retinol, peptides, antioxidants skin protectants and soothing agents often gives skin a fresh, polished look. This retinol face mask is suitable for all skin types, including dry, oily and normal/combo.
---
You should consult with a physician before considering if any treatment is appropriate for your individual health and wellness goals and to discuss risks and potential side effects.